A8设计中心报道:设计师为A8推荐的8本书VOL32—潘友才
01
建筑家 安藤忠雄
安藤忠雄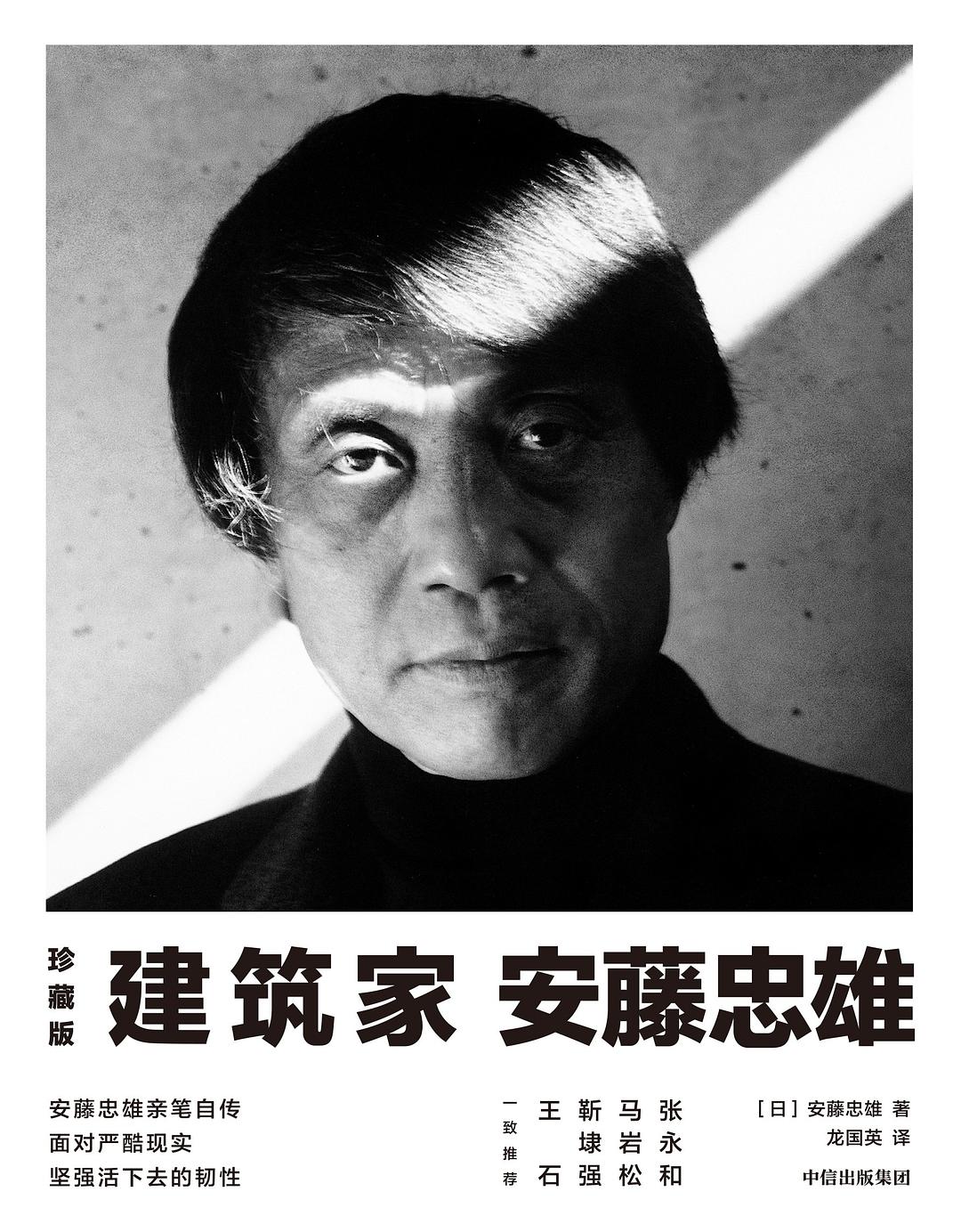 四十年来,安藤忠雄从没没无名、只能躺在事务所地板发呆、打滚、到处找空地想建筑样式的非学院出身建筑师,至今日世界各大学建筑系争相聘请他授课、并在世界各地留下各种融入自然环境的建筑作品的建筑家,他的六十八岁人生,几乎都是站在黑暗中,朝着眼前的光明,不断抓住机会拼命向前实现梦想。书中收录上百张珍贵照片——安藤忠雄幼年、青年等私人照片、手稿、建筑照片。安藤忠雄历经拳击手、自学走向建筑家之路。但并不是事事如愿,人生很多经历都以失败收场。但他从剩余的可能性中,抓住了微小的希望之光,拼命地生存下去。而现在,他不只是为建筑而生,更致力于环保理念的宣扬、透过种树与环境改造,倡导永续共生的概念。
For 40 years, from being an unnamed arthitect, and can only lie on the floor of his office in a daze, roll around, and find vacant spaces to think about architectural styles, Tadao Ando today is vying to hire and teach for the architecture departments of universities around the world, and has left various architectural works integrated into the natural environment all over the world. His 68-year-old life has almost always been standing in the dark, facing the light in front of him, and constantly seizing opportunities to move forward desperately to realize his dreams. The book contains hundreds of precious personal photos, manuscripts, and architectural photos of Tadao Ando's childhood and youth. Tadao Ando has gone through boxing and self-taught to become an architect. But not everything goes as desired. Many experiences in life ended in failure. But from the remaining possibilities, he caught the tiny light of hope and desperately survived. Now, he is not only born for architecture, but is also committed to the promotion of environmental protection concepts, through planting trees and environmental transformation, advocating the concept of sustainable symbiosis.
推荐理由
Reason for Recommendation
本书以安藤忠雄自传的方式,详细记录了安藤忠雄开创建筑事业的心历路程。他在建筑实践中的"信念"和坚强的意志非常值得我们年轻一代的建筑师学习。这本书一直放在我的办公桌上,作为非建筑学专业出身的我,安藤忠雄的建筑精神激励着我在建筑实践之路上大步向前。
This book, in the form of an autobiography of Tadao Ando, is a detailed record of Tadao Ando's journey to start his architectural career. His faith and strong will in architectural practice are worth learning from our younger generation of architects. This book has always been on my desk. As a non-architectural professional, Tadao Ando has inspired me to make great strides on the road of architectural practice.
02
万古江河
许倬云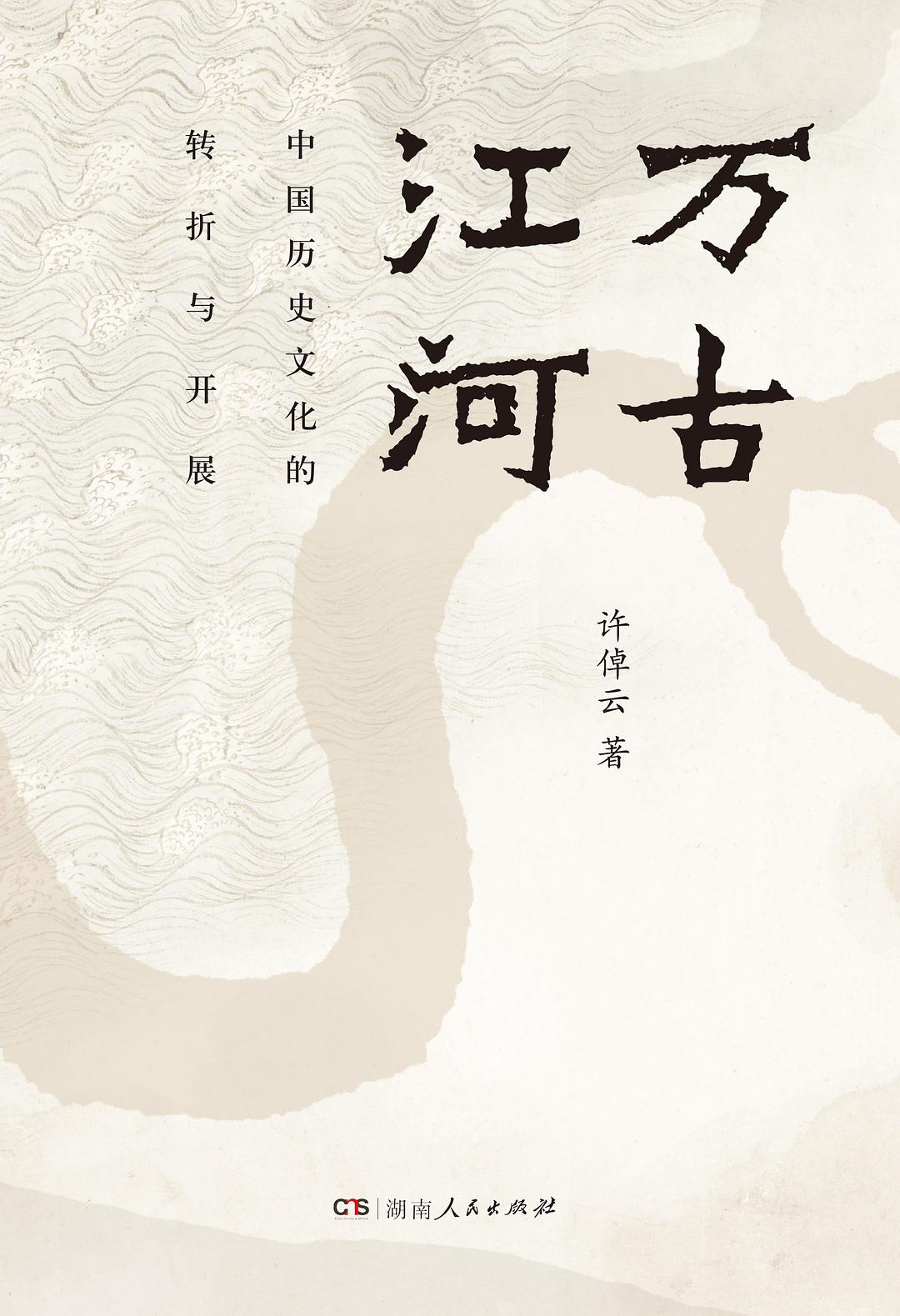 本书以江河流域的扩大比喻文化的进展,从中国文化发轫的地理空间开始谈起,论及史前时期中国文化的多元发展与分合,然后再细述中国文化在不断的冲突与融合中,一步步扩大进入世界体系的历程。全书以中国文化面对近代西方资本主义帝国压力下的"百年蹒跚"为结束。涉及的内容极为丰富,有民俗生活、思想信仰等。更重要的是,本书不但摆脱了中国文化本位主义,也着重于庶民观点及大区域文化的比较研究,每每以全球文化的高视点,来诠释多元、复杂的中国文化发展历程。其视野之开阔、思路之宽广,实为相关著作中所仅见。
This book uses the expansion of river to metaphor the progress of culture. It starts from the geographical space where Chinese culture started, discusses the diverse development and division of Chinese culture in prehistoric times, and then elaborates on the continuous conflict and integration of Chinese culture. Step by step expand the journey into the world system. The book ends with the "hundred-year staggering" of Chinese culture under the pressure of Western capitalist empires. The content involved is extremely rich, including folklore life, ideological beliefs, etc. More importantly, this book not only gets rid of Chinese cultural standardism, but also focuses on the common people's viewpoints and comparative studies of regional cultures. It often uses a high perspective of global culture to interpret the diverse and complex development of Chinese culture. His broad vision and thinking are the only ones seen in related works.
推荐理由
Reason for Recommendation
本书不同于正史对中国文化的论述,它以一般百姓的生活起居及心灵关怀出发,从日常文化、人群心态、社会思想等多方面,将"中国"放在不同的维度去分析、对比、陈述,以一个特殊的视角论述中国几千年的文化变迁。此书用宏观而独特的角度论述中外文化的异同,以及中国文化逐步演变的历程。对于关注中国文化的人们,它能助我们了解中国的文化成因,更全面更深刻的认知属于中国的文明。
This book is different from the official history's discussion of Chinese culture. It starts from the daily life and spiritual care of ordinary people, and puts "China" in different dimensions to analyze, compare, and states from various aspects such as daily culture, crowd mentality and social thoughts, and discusses the cultural changes of China over thousands of years from a special perspective. This book uses a macro and unique perspective to discuss the similarities and differences between Chinese and foreign cultures, as well as the gradual evolution of Chinese culture. For people who are concerned about Chinese culture, it can help us understand the causes of Chinese culture and have a more comprehensive and deeper understanding of Chinese civilization.
03
设计中的设计
原研哉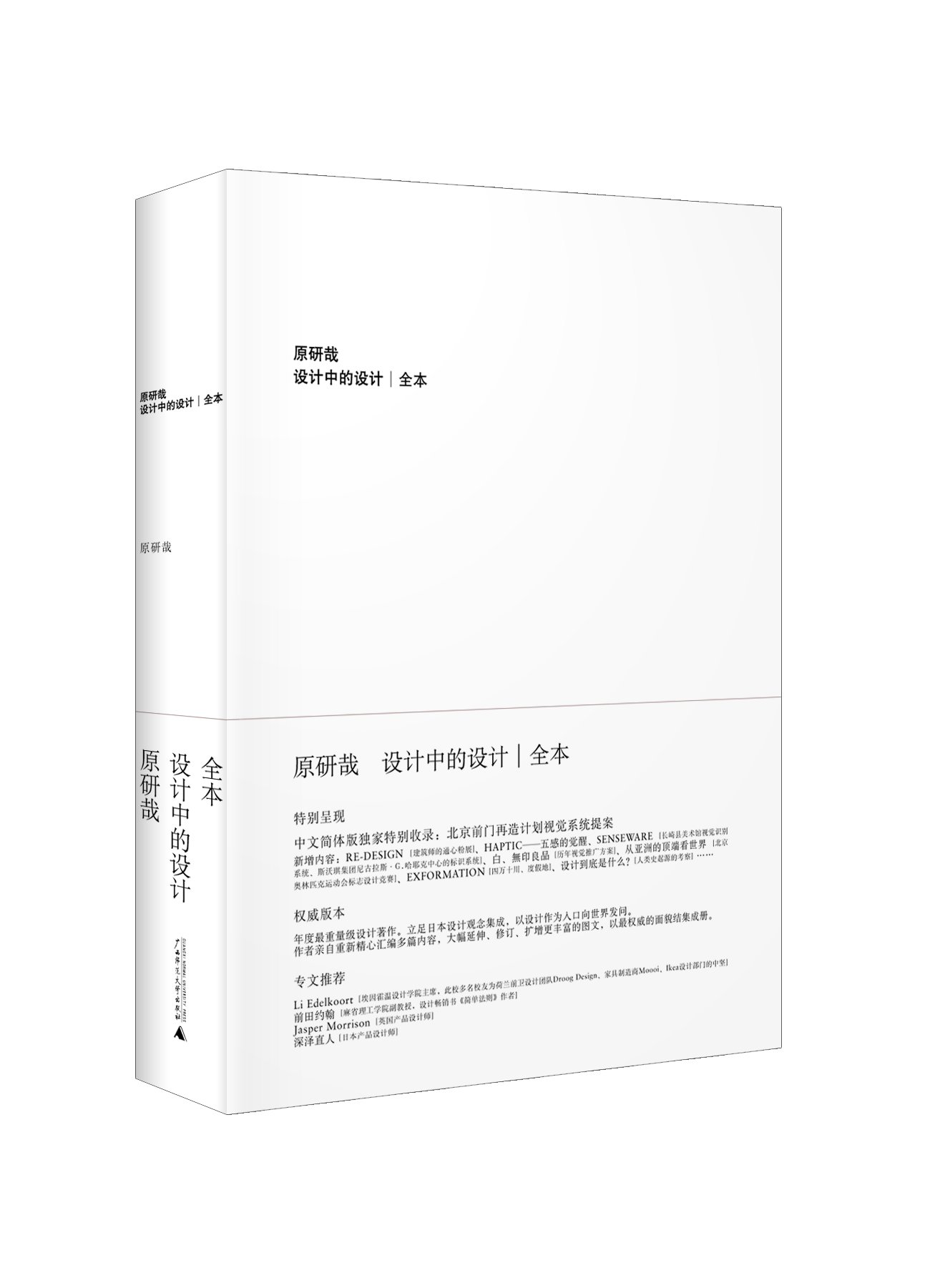 设计到底是什么?作为一名从业二十余年并且具有世界影响的设计师,原研哉对自己提出了这样一个问题。为了给出自己的答案,他走了那么长的路,做了那么多的探索。"RE-DESIGN——二十一世纪的日常用品再设计"展真是一个有趣的展览,但又不仅仅是有趣,它分明是为我们揭示了"日常生活"所具有的无限可能性。若我们能以满怀新鲜的眼神去观照日常,"设计"的意义定会超越技术的层面,为我们的生活观和人生观注入力量。
What exactly is design? As a designer who has been in the industry for more than 20 years and has a global influence, Kenya Hara posed such a question to himself. In order to give his own answer, he walked so long and made so many explorations. The "RE-DESIGN" exhibition is really an interesting exhibition. It is not only interesting, but also clearly reveals the infinite possibilities of "daily life" for us. If we can observe daily life with fresh eyes, the meaning of "design" will definitely transcend the technical level and inject strength into our outlook on life and life.
推荐理由
Reason for Recommendation
设计是什么?这个应该是很多设计师经常被问到或者经常问自己的问题。本书其实是对"设计"这个概念重新进行反思,"设计不是一种技能,而是捕捉事物本质的感觉能力和洞察能力。"这本书即使是非设计专业的人看了也会受益匪浅,他让我们可以有意识的去了解、关注和思考设计的思想来源、创意来源,也就是设计背后的故事。
What is the design? This should be a question that many designers are often asked or often ask themselves. This book is actually a rethinking of the concept of "design", "Design is not a skill, but the ability to capture the essence of things and the ability to perceive." Even non-design professionals will benefit a lot from this book. He allows us to consciously understand, pay attention to and think about the source of ideas and creativity of design, that is, the story behind the design.
04
异规
塞西尔·巴尔蒙德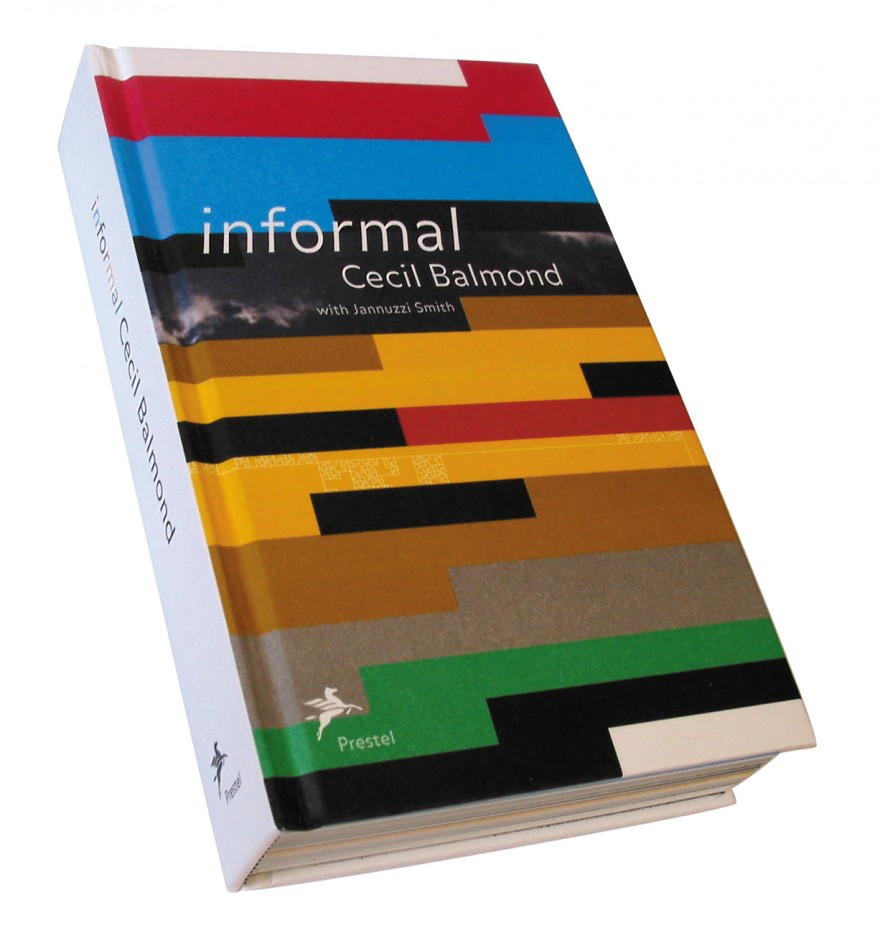 本书从一个结构工程师的视角来解析建筑的形成方式。这里"异规"是指规整的建筑构成相反的建筑表达。作者列举了一系列与建筑结构相关的数学和物理定义以及由此引发的形成种种随意、自由、非传统的建筑形成及空间的方式组合。本书适合建筑师、结构师及相关专业师生阅读。本书向读者展示了一个全新的审视和构思建筑的起点和角度。它颠覆了先建筑再结构的习惯思维和操作次序,而把结构构件和体系的"异规"作为设计方法的入手点。从这里出发,我们会发现一个令自己欣喜和惊讶的世界。
This book looks at the formation of architecture from the perspective of an engineer. The "informal" here refers to the beautiful architectural expression of the neat architectural analysis. The author thought about the physical definitions and moments related to the mind and building structure. This book is suitable for designers, architects and related professional students to read. This book shows readers the line and structure and angle of a new building. It can first understand the habits and operations of the structure, and the starting point takes the structure and the "informal" of the structure as its own point design method. From here, we will discover a world that delights and surprises us.
推荐理由
Reason for Recommendation
一个好的建筑,除了一个好的概念之外,后续科学、匹配的落地设计更是至关重要。建筑师必须以多角度的思维去思考建筑更多的可能性,一个巧妙的结构设计能带来创造性的空间感受,其实不仅是结构,还有其他纷繁复杂的建筑技术亦同等重要。只有在坚定不移的概念指引下,用巧妙而科学的建筑技术去达成最初的概念构想,全力以赴朝着那个让人激动的原点奔走,才能将一个理想的概念空间转化为诗意的现实。
A good building, in addition to a good concept, follow-up scientific and matching landing design is even more important. Architects must think about more possibilities of architecture from multiple perspectives. An ingenious structural design can bring creative spatial feelings. In fact, it is not only the structure, but also other complex architectural techniques are equally important. Only under the guidance of the unswerving concept, using ingenious and scientific architectural techniques to achieve the original conceptual idea, and go all out to run towards that exciting origin, can an ideal conceptual space be transformed into a poetic reality.
05
IN MY VIEW
Simon Grant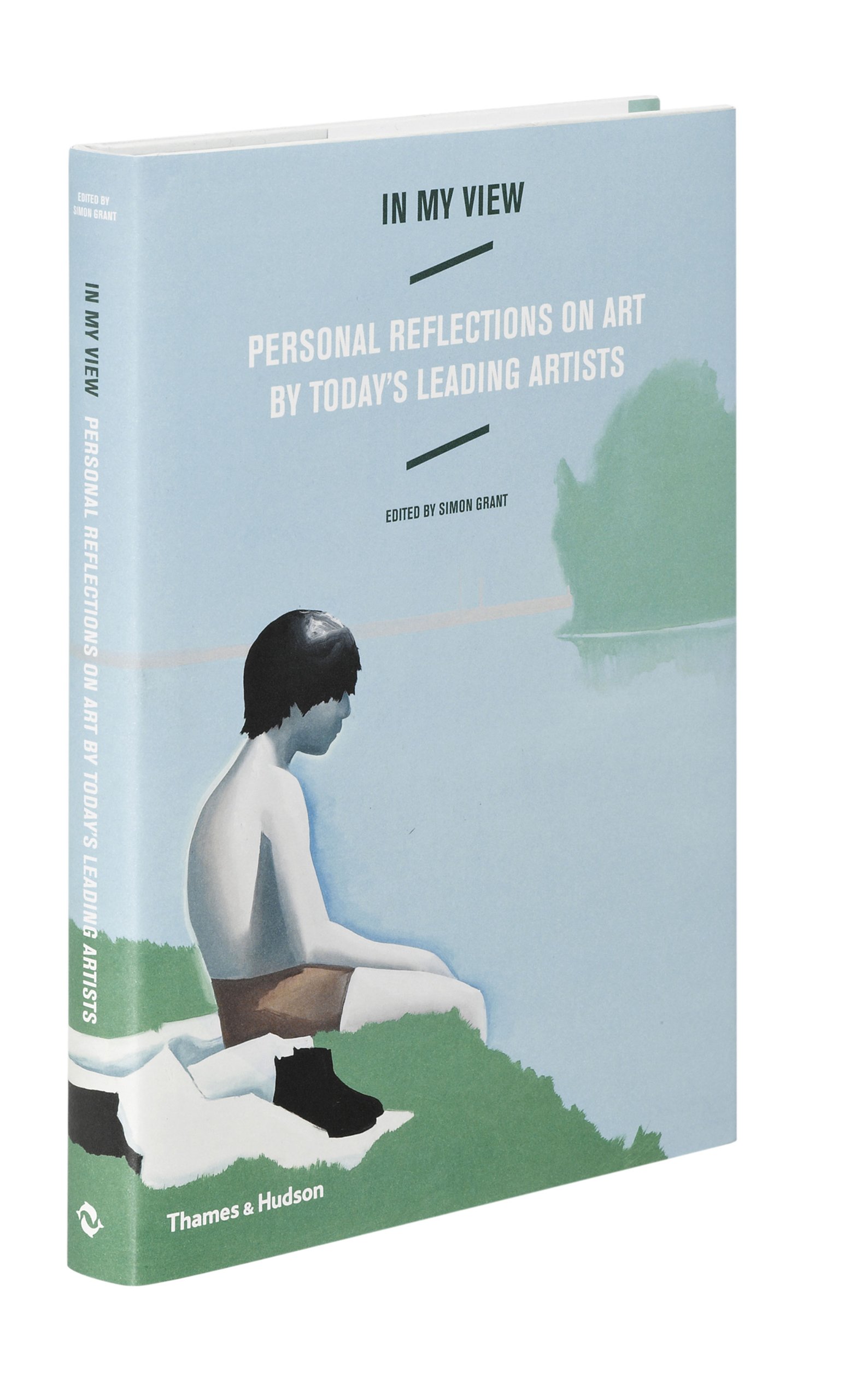 本书汇集了78位当代艺术家的思考,每一位艺术家都揭示了他或她在某一特定艺术作品或艺术家身上发现的影响和灵感。这些艺术家包括有约翰·巴尔德萨里、丹尼尔·布伦、查克·克洛斯、迈克尔·克雷格-马丁、塔西塔·迪恩、玛琳·杜马斯、安东尼·葛姆雷、苏珊·希勒、托马斯·赫希霍恩、坎迪达·霍弗、维克·穆尼兹、豪尔赫·帕尔多、雷蒙德·佩蒂邦、埃德·鲁沙、比尔·维奥拉和瑞秋怀特瑞德。这些作品从15世纪到20世纪中叶,其中一些是标志性的,另一些则鲜为人知。随笔往往非常个人化,回忆童年记忆和改变人生的时刻,捕捉与伟大艺术相遇时的喜悦和兴奋。这些故事展示了过去和现在艺术家之间存在的深刻联系,并通过当代艺术家自己的眼睛,提供了从15世纪到20世纪60年代艺术史的另一种视角。西蒙·格兰兹的介绍确定了出现的主题,并将艺术家回顾他人作品的历史和实践背景化。
This book is a collection of reflections by 78 contemporary artists in which each artist reveals the influence and inspiration he or she has found in a particular artwork or artist. Among the artists are John Baldessari, Daniel Buren, Chuck Close, Michael Craig-Martin, Tacita Dean, Marlene Dumas, Antony Gormley, Susan Hiller, Thomas Hirschhorn, Candida Hofer, Vik Muniz, Jorge Pardo, Raymond Pettibon, Ed Ruscha, Bill Viola and Rachel Whiteread. The works chosen range from the fifteenth to the mid-twentieth century, some of them iconic, others lesser known. The accompanying essays are often very personal, recalling childhood memories and life-changing moments, and capturing the joy and excitement that come from encounters with great art. The stories show the profound connections that exist between artists past and present and offer an alternative look at art history from the 15th century to the 1960s, through the eyes of contemporary artists themselves. Simon Grants introduction identifies themes that emerge and contextualizes the history and practice of artists looking back at the work of others.
推荐理由
Reason for Recommendation
本书涵盖了78件艺术品,邀请当代最具影响力的78位艺术家,选出从古至今最喜欢的一件由别人创作的艺术品,并写下为何这件艺术品对他来说至关重要。艺术家对于自己的作品都有非常强的主观意识,本书重在对他人艺术作品的品评,原本的主管滤镜没有了,以全新的视角去看同行都认可的艺术,艺术家在分析这些艺术品好在哪里的过程中,让我们看到:关于艺术,艺术家自己最关心的究竟是什么。能帮助我们更好的去理解艺术。
The book covers 75 works of art, invites 75 of the most influential artists of our time to select a favorite piece of art from the past and present, and write about the reasons. Artists for their work has a very strong subjective consciousness, the book focuses on works of art to others evaluation, originally, the director of the filter, with a fresh perspective to see counterparts all recognized art and artists in the analysis of the process of the artwork is good, let's see: about art, the artist himself what is the most care about. It can help us understand art better.
06
XS系列丛书(XS-大创意小建筑、极致、绿色3册)
菲利斯·理查森 / Phyllis Richardson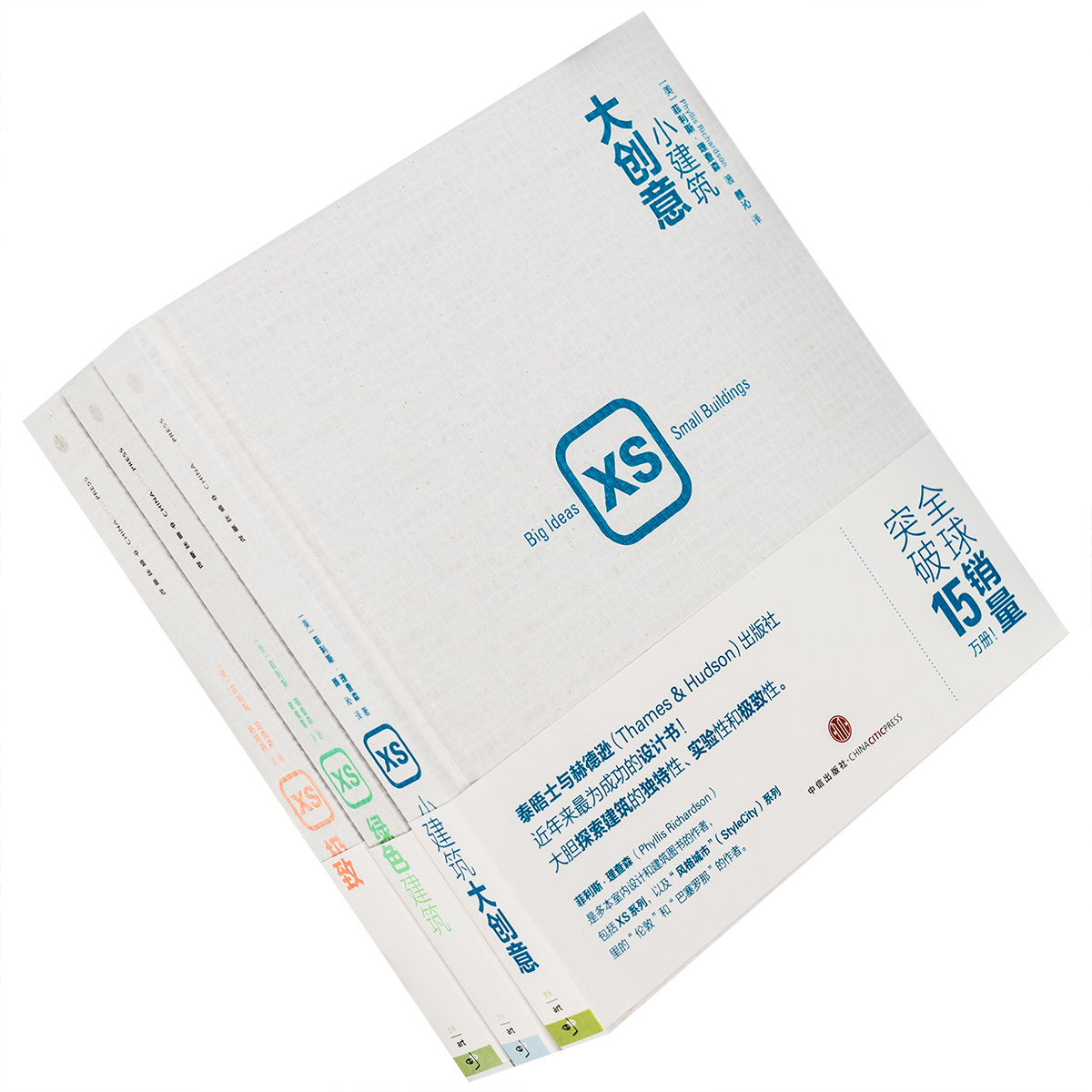 XS系列书之前在多家建筑师事务所都成为建筑师手里的必备书。此系列书以小型建筑为主题,借用了服装里"XS"的概念,透出几分幽默感。书籍的开本突破了常规建筑书大体量的做法,书里项目的选择都极具前瞻性与启发性,是从建筑的层面对可持续发展的回应,它们能让我们开始思考小型建筑的可能性。
The XS series of books have become essential books in the hands of architects in many architect firms. This series of books is based on the theme of small buildings, borrowing the concept of "XS" from clothing, with a sense of humor. The format of the book breaks through the large-scale practice of conventional architecture books. The selection of the projects in the book is very forward-looking and inspiring. It is a response to sustainable development from the architectural level. They allow us to start thinking about the possibility of small buildings.
推荐理由
Reason for Recommendation
在现实的建筑实践中,利用大体量建筑去做一些设计的创新和突破其实是非常困难的,反而是很多小建筑,限制性不是太大的情况下,可以让建筑师放手大胆的去尝试和突破。本书选择的项目都极具前瞻性与启发性,这些建筑物让我们思考小型建筑的意义,思考小型建筑的可能性,为我们去拓展建筑及建筑的边界提供了非常重要的路径和参考思想。
In actual architectural practice, it is actually difficult to use large-scale buildings to make some design innovations and breakthroughs. On the contrary, many small buildings are not too restrictive, allowing architects to boldly try and breakthrough. The projects selected in this book are very forward-looking and enlightening. These buildings allow us to think about the meaning and possibilities of small buildings. They provide us with very important paths and reference ideas for expanding the boundaries of buildings.
07
当我谈跑步时我谈些什么
村上春树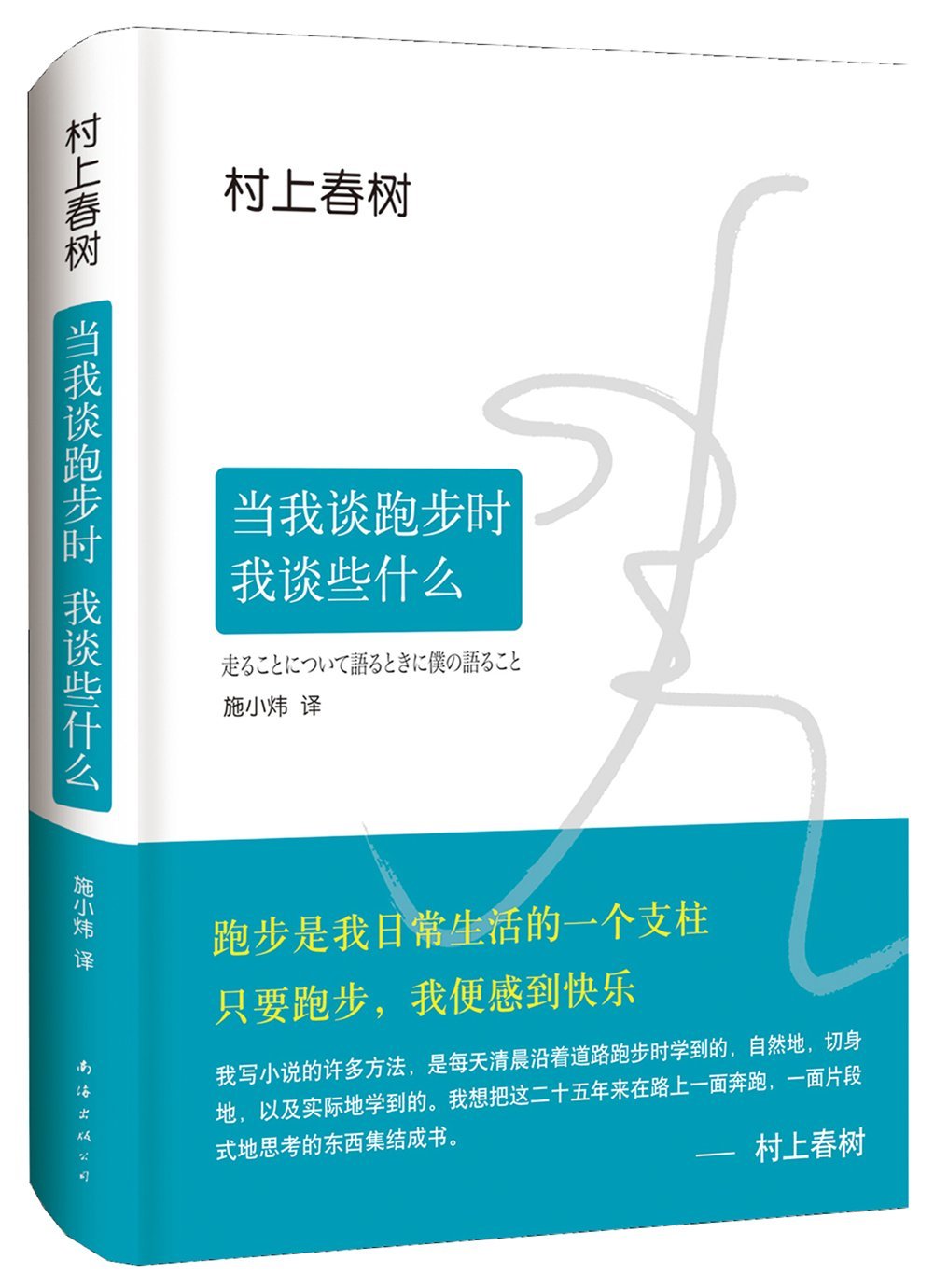 本书是村上春树最受欢迎的随笔集。开始作家生涯之际,村上春树也开始长跑。从夏威夷的考爱岛,到马萨诸塞的剑桥;从村上市的铁人三项赛,到希腊马拉松长跑古道,他永远在奔跑。"痛楚难以避免,而磨难可以选择。"每当村上长跑时,脑海里就反复出现这句话。积极地选择磨难,就是将人生的主动权握在自己手中。他将这些年来在路上一面奔跑,一面思索的东西集结成书,诚实地书写跑步,诚实地书写人生。
This book is Haruki Murakami's most popular collection of essays. When he started his career as a writer, Haruki Murakami also started long-distance running. From Kauai in Hawaii to Cambridge in Massachusetts; from the triathlon in the village to the ancient marathon in Greece, he is always running. "Pain is inevitable, and suffering can be chosen." When Murakami runs a long-distance race, this sentence repeats in his mind. To actively choose hardship is to hold the initiative of life in your own hands. He compiled the things he had been thinking about while running on the road over the years into a book, writing running and life honestly.
推荐理由
Reason for Recommendation
一本非专业的书籍,是小说家村上春树"不务正业"记录了自己的生活日常,主要是叙写不同环境、不同心境时跑步的见闻和想法。我是作者忠实粉丝,他的兴趣爱好(爵士乐、跑步)和我一样,读他的作品总有些什么也是自己想表达的。这本书我会暂且把它称之为半部自传。通常的自传都会写经典的事件分析或者跌宕的过程,几乎没人用这种像是和朋友日常聊天的口吻来写。但正是这种状态会让人游离在专注于他的文字和自己的现实生活之间,会不自主地用一种对谈的方式和自己交流。文中说到跑马拉松,一如写小说一样,需要一以贯之、一鼓作气,需要超越昨天的自己,需要节奏和韵律……设计未尝不是呢?
A non-professional book, the novelist Haruki Murakami "does not work properly" records his daily life, mainly narrating his experiences and thoughts about running in different environments and different moods. I am a loyal fan of the author. His hobbies (jazz, running) are the same as mine. Reading his works always has something I want to express. I will call this book a semi-autobiography for the time being. Usually autobiography will write classic event analysis or ups and downs, and almost no one writes in this tone like a daily chat with friends. But it is this state that makes people drift between focusing on his words and their own real life, and will involuntarily communicate with themselves in a way of dialogue. When it comes to running a marathon, just like writing a novel, it requires consistency and effort, needs to surpass yesterday's self, and needs rhythm and rhythm... Isn't it a design?
08
专业主义
大前研一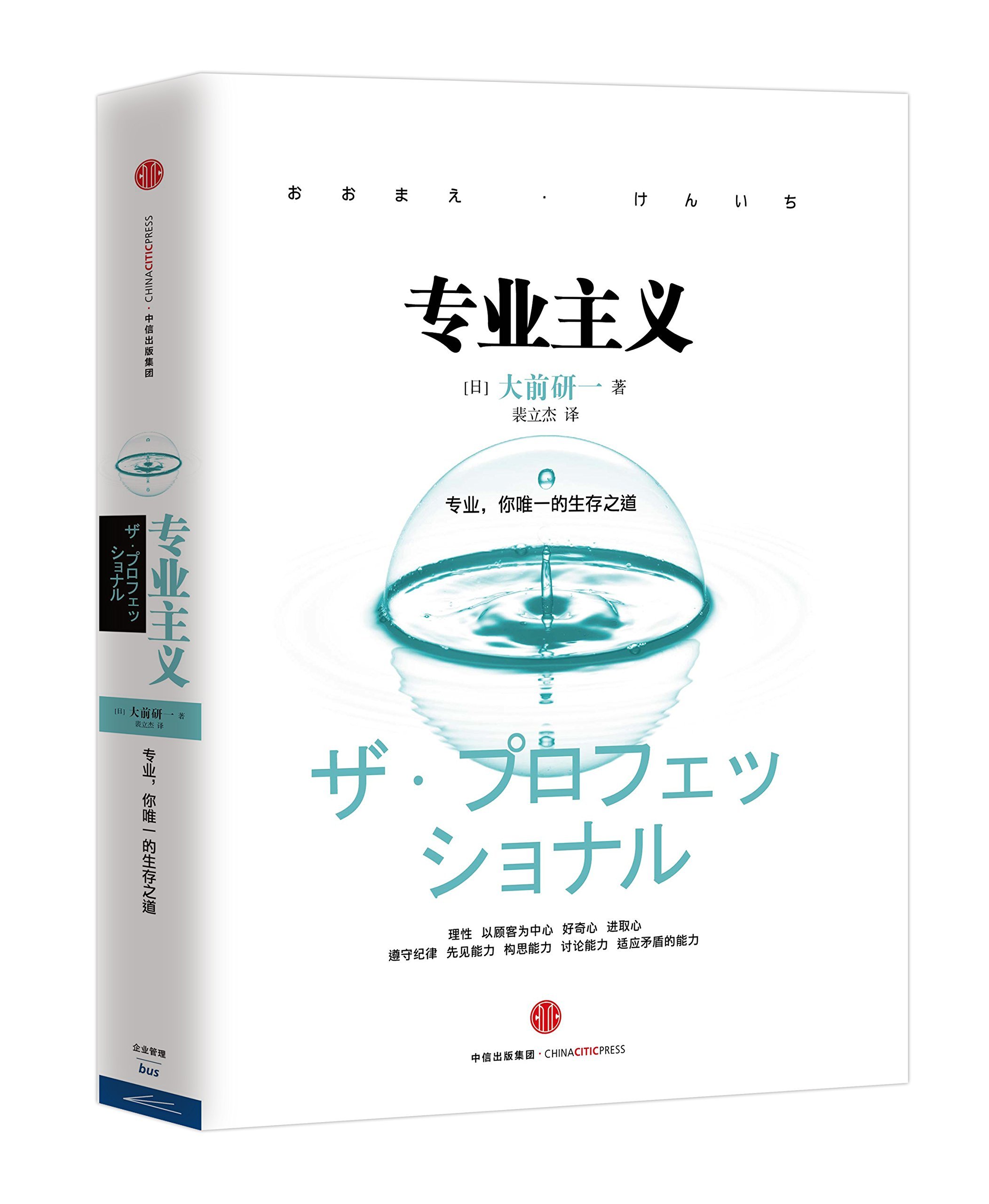 你够专业吗?足够专业,称为专家。本书中对专家的定义:专家是不断学习,并乐此不疲的人,对新事物反复消化并不断积累经验,经过持续的训练,并能够把自己的知识提供给别人。没有好奇心作为驱动力,是无法达到一流境界的,这一点也是区分非凡与平凡的决定性因素。真正的专家是对客户信守誓言,而且无一例外的以顾客为第一位,同时专家懂得控制自己的感情,靠理性去行动。以上条件全部具备的人才,才称之为专家。
Are you professional enough? Professional enough to be called an expert. The definition of an expert in this book: An expert is a person who constantly learns and enjoys it, who has repeatedly digested new things and accumulated experience, has undergone continuous training, and is able to provide his knowledge to others. Without curiosity as a driving force, it is impossible to reach the first-class state. This is also the decisive factor in distinguishing the extraordinary from the ordinary. The real expert is to keep the oath to the customer, and the customer is the first without exception. At the same time, the expert knows how to control his feelings and act rationally. Talents who have all the above conditions are called experts.
推荐理由
Reason for Recommendation
两年前去新山书屋闲逛,看到书名随意翻阅,以上文字吸引我购买了此书。书中提到专家必须具备四种能力:先见、构思、讨论、适应矛盾。全书虽未提及如何培养以上能力的具体方法,却指引了自我完善的方向。此书非设计类书籍,但有助于我们培养专业性,值得推荐,值得大家阅读。
I went to the Xinshan Bookstore to wander around two years ago. I saw the title of the book and flipped through it. The above words attracted me to buy it. The book mentions that experts must possess four abilities: foresight, conception, discussion, and adaptation to contradictions. Although the book does not mention the specific methods of how to cultivate the above abilities, it guides the direction of self-improvement. This book is not a design book, but it helps us cultivate professionalism. It is worth recommending and everyone reading.
文字来源:A8设计中心
图片来源:A8设计中心及网络
发布时间:2021.8.3